[Audio and Video] IC19 Fundamentals of Hypnosis 06 – The Primacy of Non-Verbal Communication in Creative Trance Work – Stephen Gilligan, PhD
Salepage : [Audio and Video] IC19 Fundamentals of Hypnosis 06 – The Primacy of Non-Verbal Communication in Creative Trance Work – Stephen Gilligan, PhD
Archive : [Audio and Video] IC19 Fundamentals of Hypnosis 06 – The Primacy of Non-Verbal Communication in Creative Trance Work – Stephen Gilligan, PhD Digital Download
Delivery : Digital Download Immediately
Topic Areas:

Fundamentals of Hypnosis

Bundles:

IC19 – All Video | IC19 – Fundamentals of Hypnosis

Category:

Erickson Congress |  Erickson Congress 2019

Faculty:

Stephen Gilligan, PhD

Course Levels:

Master Degree or Higher in Health-Related Field

Duration:

1 Hour 51 Minutes

Format:

Audio and Video

Original Program Date :

Dec 15, 2019
Description
Description:
In therapeutic trance, a person releases from rigid ego positions, thereby opening to the resources and healing capacities of the creative unconscious. In this process, nonverbal communications—such as limbic resonance, felt sense, somatic centering, and musicality—are of central importance. The workshop explores how therapists may attune to these nonverbal patterns and utilize them to develop and guide creative trance work.
Educational Objectives:
List 4 different nonverbal techniques for effective hypnotherapy.
Demonstrate how these nonverbal techniques empower the verbal conversation of psychotherapy.
*Sessions may be edited for content and to preserve confidentiality*
Faculty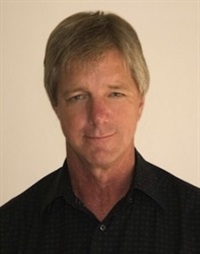 Stephen Gilligan, PhD Related seminars and products:
138
---
Stephen Gilligan Ph.D., is a Psychologist in Encinitas, CA. He was one of the original NLP students at UC Santa Cruz; Milton Erickson and Gregory Bateson were his mentors. After receiving his psychology doctorate from Stanford University, he became one of the premier teachers and practitioners of Ericksonian hypnotherapy. This work unfolded into his original approaches of Self-Relations and Generative Self, and then further (in collaboration with Robert Dilts) into Generative Coaching. These different traditions have all been updated and integrated into the present Generative Change Work, which includes the applications of Generative Coaching, Generative Psychotherapy, Generative Trance, Hero's Journey, and Systemic Change work.
---
More from Categories : Medical